0
Add cards to start comparing.
Compare

Cards
Rewards Credit Cards
Compare rewards credit cards from our partners offering points, cash, gift cards and other rewards
Expert and Independent ratings & consumer reviews on leading reward credit card offers
Secure and immediate online application process
See offers from our partners below.
Share your experiences, tips and tricks with us!
Let others learn from your experience. Ask questions. Share your thoughts and opinions about credit cards.
There is nothing we value more than the opinions of our customers. We encourage open discussions among all users and hope we can all share advice. Please keep our site clean and safe by following our posting guidelines and please, don't disclose personal information like your credit card numbers or account information.
Community Conversation
Thank you. Your comment has been submitted and is pending editorial review.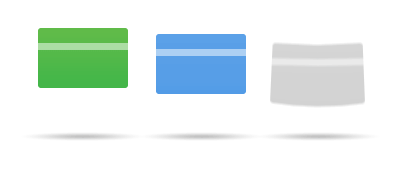 These responses are not provided or commissioned by the bank advertiser. Responses have not been reviewed, approved or otherwise endorsed by the bank advertiser. It is not the bank advertiser's responsibility to ensure all posts and/or questions are answered.
Best Credit Card Rewards
Rewards credit cards offer the cardholder the chance to earn special incentives or to accumulate points that can later be redeemed for rewards, perks, products, or services. You can find the best reward credit card programs for virtually any category that you can think of these days, including travel rewards, airline frequent flier or mileage awards, hotel rewards, rental car rewards, rewards for buying gas or groceries, and cash back rewards.

Credit card rewards and rebates typically range from 1% to 5%, and many credit cards with rewards give you bigger or higher rewards for shopping or making purchases in specific categories like travel, dining, or gasoline. Or you get more points – including double or bonus points – in those kinds of categories. As with most rewards credit card programs, those connected to your credit card may have terms and conditions that you need to be aware of before picking the best rewards credit card for you.

Some credit card companies can place caps on how many points you can earn within a particular timeframe. Others limit how long you can accumulate points before you cash them in for rewards – or they might nullify points if your card remains inactive for a long time. So check the expiration dates and any limits like blackout dates for redeeming travel awards. If you get a great promotional reward bonus that too will likely expire within a set period of time – so be sure you take advantage of it while it lasts and are prepared in the event that something like your reward percentage or credit card interest rate changes with little notice.

To help you find the rewards credit card that's best for you and your particular spending habits and lifestyle, Compare Cards has cataloged by reward redemption type. You'll also find expert current reviews of the best – and worst – rewards credit cards, plus helpful side-by-side comparison tools that identify exactly what the pros and cons of each specific card are.