College Finance 101: How to make it to graduation without student debt
---
---

Real World 102
Once you have decided an educational path to take, funding is squared away, and ROI upon entering the job market is understood, start planning for the fun part– finally being on your own.
Getting out of your parent's house is one thing. Planning for all of the financial responsibility that goes along with it is another. While building credit and saving money may be the last thing on your mind, building a solid financial base now will ease the burden of college debt later and set you up for financial success beyond graduation.
Below are the steps that you should take to prepare for the road ahead.
Apply for a secured credit card. Secured credit cards will report your account activity to the credit bureaus so you can start to build credit. These are similar to unsecured credit cards, with the main difference being that once you are approved, you will need to submit a refundable security deposit or link it directly to your checking account. In most instances, the amount of the security deposit offered will result in an equally sized credit limit. The security deposit will not be used unless you fail to make your monthly payments or happen to go over your credit limit.

After about one year of on-time payments and responsible card use, you should apply for an unsecured credit card, which will be very beneficial for when you are in college.
*Keep in mind that banks will require you to have a co-signer to apply for a credit card if you are under the age of 18 and/or if you are under the age of 21 and are unable to show proof of reliable income.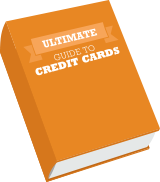 For more information on credit cards, how they work and how to apply, check out our Ultimate Guide to Credit Cards e-book.
Tip Use your card to make small purchases so you can pay your entire month's statement balance by the due date and avoid paying interest.