College Finance 101: How to make it to graduation without student debt
---
Save Money. If there isn't enough to cover the bills, you should focus on finding ways that you can save money. Here are some quick tips that might help.

Cut Down on Textbook Expenses. The market for used textbooks is a great resource if you are shopping for bargain prices or want to resell your own books for fast cash. Most campuses operate their own book exchanges where you can find books in great condition at a fraction of the price. You can also find ads on campus buildings or dormitory bulletin boards. Also, some websites where you can buy or sell textbooks include: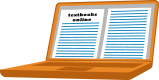 Another way to save big on textbooks is to use digital e-book versions instead of hard copies that weigh down your backpack. Many educational institutions are converting to this more environmentally friendly and less costly format. Check with your college and/or professors to see if there are e-books or open-source textbook options available. Open-source textbooks can be printed and bound for about $40.
Always Mention You're a Student. Just about every single merchant, service, or product offers a discount for students. This can result in discounts on food, clothing, entertainment, and more. Mention to the merchant that you're a student to make sure you receive the highest discount you can. Most require you to have a copy of your student ID card on hand, so make sure you always carry that with you.
Buy Generic. Buy off-brands instead of paying premium prices for well-known brands. Generic products typically contain the same ingredients as name-brand products and lose no value or quality. The savings on consumer products across the board can be dramatic despite the fact that the products or their key ingredients are virtually identical.

Look for Additional Grants and Scholarships. Some grants and scholarships are renewed yearly, or are specifically designed for students who are already in school, so do some research and see if you can find some extra cash to pay off part of your student loans.
Monitor Salary and Employment Projections. The economy and work force can change quickly, so it's important to continually monitor what salary and employment projections are expected for your intended field of work. As you move toward graduation, talk with advisors and use resources such as Payscale's yearly College Salary Report to determine what you might expect to make after graduation.