Credit Repair Options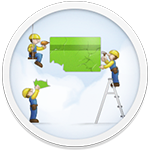 It is critical to your credit repair efforts to have active, open accounts that are in good standing. A lack of open accounts will slow down your efforts to improve your credit score because pen accounts provide positive information to credit bureaus. Once you have your new credit cards they must be properly managed for the quickest results.

Make your payments on time. One late payment can drop your credit score.

Keep balances down to about 20-30% of your available credit line. The amount of debt you have in total won't necessarily matter, but the percentage that it takes of your total available credit will.

Be patient with credit repair. It may take as long as 6 months to see an improvement in your credit score.

| | |
| --- | --- |
| Credit Report: | Free Credit Score Summary |
| Price: | $59 / month (Lexington Regular) |
| Spouse Discount: | $50 Off |
| Credit Repair Consultation: | Free |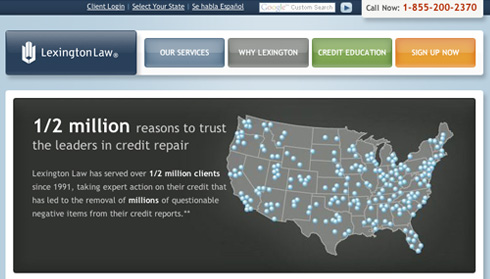 Review: Lexington Law remains one of the top credit repair companies with over half a million clients in 20 years of business by making the process easy and effective. Some clients have enjoyed a total of 8.7 removals from their 3 credit reports by the third month and up to 28.6 removals after a year of service.
Product Snapshot
3 Levels of Repair Service Available:

Lexington Regular $59.95 / month
Concord Standard $79.95 / month
Concord Premier $99.95 / month

No Obligation - Cancel at Any Time

| | |
| --- | --- |
| Credit Report: | TransUnion (one-time fee of $12.99) |
| Price: | $89.95/month |
| Spouse Discount | $50 (applies to all referrals) |
| Credit Repair Consultation | Free |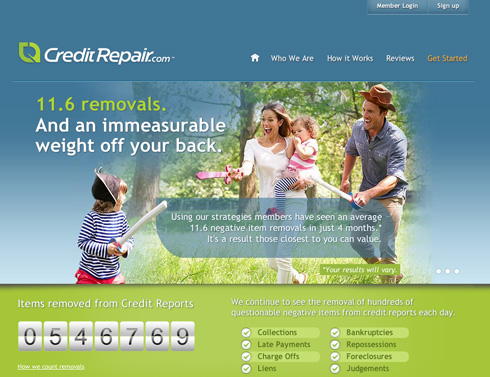 Review: CreditRepair.com has been in business for 15 years and has removed 546,722 combined items from their client's credit reports. On average, past clients have had about 11.6 removals from all 3 credit reports over a 4 month period. Their credit repair experts will help you check, challenge, and change your credit report to get you results.
Product Snapshot
Customized Approach to Meet Everyone's Needs:

Bankruptcy Challenges
Disputes and Re-disputes of inaccurate information
Identity Theft Assistance

No Obligation