Balance Transfer Calculator
Pay Down Debt Faster
Carrying a credit card balance month after month? Paying high interest rates?Transferring a balance is an easy, effective way to pay down debt faster.
Our Balance Transfer Calculator will help determine how much money you could besaving just by transferring your existing credit card balance(s) to a low interest ratecredit card.
How to use the balance transfer calculator:
Add the current balance of up to five credit cards you want to transfer.
Add the current interest rate for each applicable credit card.
Enter the intro APR and length of the intro APR for the credit card you wish totransfer your balance(s) to, such as 0% for 12 months.
Enter the interest rate of the credit card you wish to transfer your balance(s) to.This will typically be a range (like 12.9% - 22.9% variable), so use a mid-range APR to be safe.
Enter the annual fee and balance transfer fee for the credit card you wish to transfer your balance(s) to.
Click "CALCULATE" to see your results!
How much can I save by transferring my existing credit card balance?
The exact amount you can save depends on the terms of the credit card. There are two fees associated with balance transfers: the balance transfer APR, and the balance transfer fee. The APR works just like the APR you pay for purchases (or to carry a balance). So, you'll want to transfer your balance(s) to a card that offers 0% intro APR on balance transfers for 12-21 months. The balance transfer fee is the amount that's charged to process each transfer. It's charged on a per-transfer basis, and typically doesn't exceed 5% of the amount of the transfer.
Most credit cards only offer 0% intro APR on balance transfers, or, no balance transfer fees. However, there is one card on the market that offers both options. When comparing different balance transfer credit cards, keep it simple and use common sense.
NOTE: The balance transfer calculator is a self help tool and is not intended to provide financial advice to its users. We cannot guarantee the accuracy of results when applied to a user's individual factors. Please seek professional advice regarding all personal financial issues.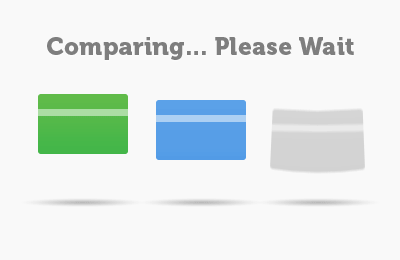 Top Balance Transfer Credit Cards