What is Money?
We also have different names for our coins (or change) based on how much they are worth. Here are the coins and their values:

Using Coins to Make Dollars
Every $1 = 100 cents. How you come up with 100 cents depends on the coins you have. For example: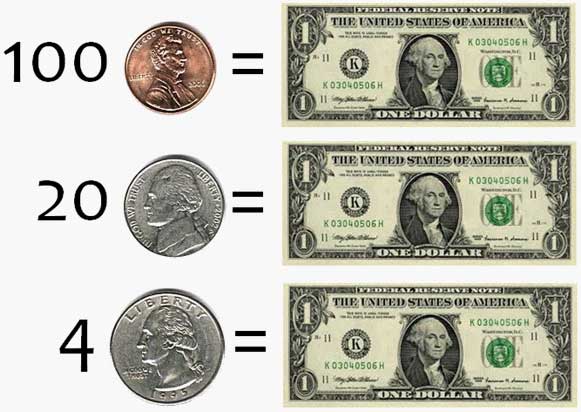 You can combine coins in all different ways to make $1, as long as they add up to 100 cents. See how many combinations you can come up with!