Balance Transfer Credit Cards
4.3 - 2,384 reviews for top rated card - Over the Past 60 Days!

Compare our recommended balance transfer credit cards from our partners
Credit card balance transfer independent ratings & consumer reviews
Secure and immediate online application process
Share your experiences, tips and tricks with us!
Let others learn from your experience. Ask questions. Share your thoughts and opinions about credit cards.
There is nothing we value more than the opinions of our customers. We encourage open discussions among all users and hope we can all share advice. Please keep our site clean and safe by following our posting guidelines and please, don't disclose personal information like your credit card numbers or account information.
Community Conversation
Thank you. Your comment has been submitted and is pending editorial review.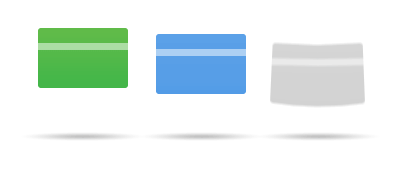 These responses are not provided or commissioned by the bank advertiser. Responses have not been reviewed, approved or otherwise endorsed by the bank advertiser. It is not the bank advertiser's responsibility to ensure all posts and/or questions are answered.
Updated on
Compare 0% Balance Transfer Credit Cards & Offers
One of the main reasons that people shop for a new credit card is in order to find banks that offer special 0% balance transfer credit cards for the longest period of time and with low transfer fees. In recent years consumers have started to use credit cards more wisely than they did before the big credit crisis. Now they tend to shift high-interest card balances to cards that offer a lower APR, because in doing so they are able to gain immediate and substantial savings.

Use our free balance transfer calculator and credit card payoff calculator found on this site to figure out how much money you can save by getting a better interest rate. Then look in this section for the best balance transfer credit cards that offer good deals such as 0% interest for 1 to 2 years, no-fee balance transfers, and lower regular APR rates. You will want to pay special attention to any minimum charges or transfer % that a credit card company might impose on you for transferring a balance – deduct that cost from your overall savings in order to arrive at a real net savings for transferring to a new credit card.


Let's say that you have a card that you're currently paying 25% interest on, but you find a card here that will only charge you 3.99% for the first year and 18% thereafter. By moving your balance to the new card you can save more than 20% right away, and 7% over the long term. If your transfer amount is $3,000 that means you save around $500– $600 in interest within the next 12 months.
Advertiser Disclosure
Credit Card Calculators