Chase Credit Cards
3.7 - 1,743 reviews for top rated card - Over the Past 60 Days!

Compare Chase credit card rewards and Chase card offers
Independent ratings and reviews of Chase bank credit cards
Secure and immediate online application process
Share your experiences, tips and tricks with us!
Let others learn from your experience. Ask questions. Share your thoughts and opinions about credit cards.
There is nothing we value more than the opinions of our customers. We encourage open discussions among all users and hope we can all share advice. Please keep our site clean and safe by following our posting guidelines and please, don't disclose personal information like your credit card numbers or account information.
Community Conversation
Thank you. Your comment has been submitted and is pending editorial review.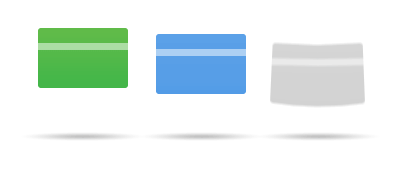 These responses are not provided or commissioned by the bank advertiser. Responses have not been reviewed, approved or otherwise endorsed by the bank advertiser. It is not the bank advertiser's responsibility to ensure all posts and/or questions are answered.
Updated on
Chase Credit Card / Chase Card Review
Chase credit cards are issued through JPMorgan Chase, which traces its history back to the early days of industrial development in the USA. The Chase Manhattan Bank was a prominent bank at the turn of the 20th century. Eventually in the year 2000 J.P. Morgan Bank and Chase Manhattan combined forces through a corporate merger. Today JPMorgan Chase is a major financial services company servicing individual clients and business customers in more than 50 countries.

Chase credit cards come in a full range of credit cards tailored to customer spending patterns and goals, and there is a wide variety to choose from when it comes to rewards and cash-back programs. Some of the best travel, hotel, and airline rewards programs are offered by Chase, and the company also has innovative bonus and cash-back cards for both individuals and businesses. Offers include, for example, Marriott Rewards and Chase Hyatt hotel rewards credit cards; several Ink Rewards cards; Sapphire, Slate, and Freedom Cards; and airline cards for Southwest and United. To help you understand the distinctions between various Chase cards this section contains complete snapshots of each Chase credit card along with expert reviews and summaries.
Advertiser Disclosure
Credit Card Calculators