0
Add cards to start comparing.
Compare

Cards
American Express Credit Card Offers
Easily compare American Express credit card offers, a CompareCards partner
Independent ratings and reviews of American Express credit card offers
Instant & secure online approval process
See offers from our partners below.

Share your experiences, tips and tricks with us!
Let others learn from your experience. Ask questions. Share your thoughts and opinions about credit cards.
There is nothing we value more than the opinions of our customers. We encourage open discussions among all users and hope we can all share advice. Please keep our site clean and safe by following our posting guidelines and please, don't disclose personal information like your credit card numbers or account information.
Community Conversation
Thank you. Your comment has been submitted and is pending editorial review.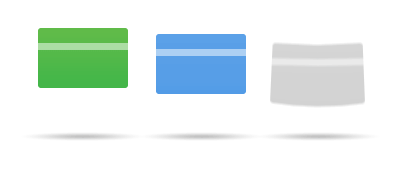 These responses are not provided or commissioned by the bank advertiser. Responses have not been reviewed, approved or otherwise endorsed by the bank advertiser. It is not the bank advertiser's responsibility to ensure all posts and/or questions are answered.
The American Express Credit Card Company
American Express began in 1850 as an express delivery service based in NYC, but about 100 years later it launched its first credit card. Within the first five years the card gained more than a million cardholders. By the 1960s American Express had millions of customers and had introduced the prestigious and popular Amex Gold Card. Today American Express credit cards are carried by approximately 25 percent of all cardholders in the United States.
The American Express brand now encompasses a wide number of financial services under its global corporate umbrella and is traded on the New York Stock Exchange. The American Express credit card division is one of the top three credit card processing companies in the world and it has a full range of credit cards for individuals, small businesses, and larger corporations.
American Express credit card products include the Preferred Rewards Gold Card that lets you earn travel on nearly a dozen different airlines; the Starwood Preferred Card affiliated with 5-star luxury resort hotels; and the Amex Costco card for those budget-minded shoppers who want to earn great rewards while shopping at Costco stores. Other cards include the Plum, Zinc, and Amex Blue – as well as the legendary American Express Centurion card. It is known to most people as the American Express Black Card and is the world's rarest American Express Card. Those who carry the jet black card enjoy an extreme level of personal service that can be extended only to selected individuals worldwide, and this is the card that sparks legends and rumors but is rarely seen – because there are only a small number of them in circulation.
The way the American Express Prepaid card works is that you add cash to your American Express account, then make purchases up to the limit of your available cash. When you need to add more money just reload the card. Best of all, the card does not include fees normally charged by prepaid card companies. The only real charge is a $2 ATM fee. But you automatically get one ATM withdrawal per month for free. Anyone age 18 and older can purchase one, and these cards are accepted wherever merchants honor American Express.

Whatever kind of credit card you need, American Express has it – but generally speaking you need to have excellent credit to qualify.
Reviews
"
"
CompareCards says issuers are providing such generous deals, they're virtually irresistible for those willing to switch.
---
"
"
The offers on the credit card landscape are constantly changing which is great news for consumers.
---
Trusted & Secure