0
Add cards to start comparing.
Compare

Cards
Credit Cards for Good Credit
Compare credit cards from our partners for those with good credit score (credit score: +660)
Independent ratings of good credit cards and reviews of low interest credit cards for good credit
Secure and immediate online application process
See offers from our partners below.
Share your experiences, tips and tricks with us!
Let others learn from your experience. Ask questions. Share your thoughts and opinions about credit cards.
There is nothing we value more than the opinions of our customers. We encourage open discussions among all users and hope we can all share advice. Please keep our site clean and safe by following our posting guidelines and please, don't disclose personal information like your credit card numbers or account information.
Community Conversation
Thank you. Your comment has been submitted and is pending editorial review.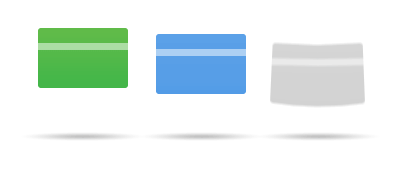 These responses are not provided or commissioned by the bank advertiser. Responses have not been reviewed, approved or otherwise endorsed by the bank advertiser. It is not the bank advertiser's responsibility to ensure all posts and/or questions are answered.
Low Interest Credit Cards for Good Credit
Many consumers have good credit scores – which means that they have a good track record of making their payments on time, paying down debts, and managing loans from banks, credit card companies, and other lenders. Credit card companies want these low-risk and good credit customers, and for that reason it is possible to leverage your good credit into obtaining financial benefits as well as earning reward benefits.

Credit cards for good credit applicants often offer attractive interest rates and typically don't charge an annual fee. Those who qualify for good credit credit cards hold a FICO score range of between 660 and 699. You can use our credit card calculators to make side by side comparisons, and you can get a snapshot of the pros and cons of each of these good credit cards by reading the expert summaries and reviews.