Travel Reward Credit Cards
4.4 - 1,621 reviews for top rated card - Over the Past 60 Days!
Compare credit cards from our partners offering travel reward points or incentives for redeaming travel services
Expert and Independent ratings & consumer reviews
Secure and immediate online application process
Share your experiences, tips and tricks with us!
Let others learn from your experience. Ask questions. Share your thoughts and opinions about credit cards.
There is nothing we value more than the opinions of our customers. We encourage open discussions among all users and hope we can all share advice. Please keep our site clean and safe by following our posting guidelines and please, don't disclose personal information like your credit card numbers or account information.
Community Conversation
Thank you. Your comment has been submitted and is pending editorial review.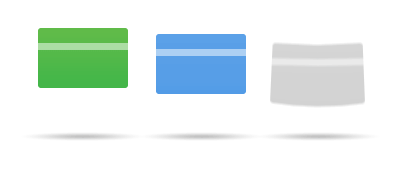 These responses are not provided or commissioned by the bank advertiser. Responses have not been reviewed, approved or otherwise endorsed by the bank advertiser. It is not the bank advertiser's responsibility to ensure all posts and/or questions are answered.
Updated on
Travel reward credit cards give users the ability to earn free travel. There's nothing better than earning free airline tickets for your vacation or not having to pay for a hotel stay. With the right credit card, you can maximize what you earn and not have to use your cards in any specific way. For example, some credit cards with travel rewards points, allow you to earn points for any purchase you make. You can maximize what you earn by using your card for all of your purchases during the month. Then, pay off the balance in full during the grace period. You'll earn the most you can in rewards to use towards your next trip without spending a lot on finance charges. That can add up to a significant benefit.
When selecting travel rewards credit cards, there are some things to take into consideration. You will need to consider what the earned points equate to for the offer. Some allow you to earn one or two miles or travel rewards points for each $1 you spent. You may earn more for certain purchases or by using your credit card to book your hotel stay or airline tickets. Some cards offer lucrative bonuses and even free travel that can add up to a free flight with your first few purchases. Look for hidden fees or limitations on how many miles you can earn. The best travel rewards credit cards do not have blackout dates and they allow you to fly using any airline, at any time and even offer benefits like no foreign travel fees. Low APRs and even introductory offers may be available form some of these companies as well.
Advertiser Disclosure
Credit Card Calculators