Step by Step Guide to a Balance Transfer
Recommended Balance Transfer Cards are at The End of This Guide.  
Step 1. Balance Transfer Basics
A balance transfer means you move your high-interest balance from one credit card to another with a 0% intro interest period. Some cards offer a year or even longer of 0% interest, which can save you hundreds of dollars in high-interest charges.  That gives you breathing room to pay down your debt, with no new interest charges piling up on that balance.
|   | Current Credit Card | New Balance Transfer Card |
| --- | --- | --- |
| Debt | $5,551* | $5,551* |
| Interest Rate | 17% APR | 0% intro APR for 15 months |
That gives you 15 months to chip away at your balance with no interest payments piling up. If you pay $370.07 per month during the 15-month promotional APR period you would save an incredible $1,551.65 in interest and pay off your balance in full.
*Consumers have an average credit card balance of $5,551 according to Experian's 2016 State of Credit report.
Consolidate multiple cards. A balance transfer is a great opportunity to consolidate your debt onto one card. If you have balances on a couple of cards, including store credit cards, you can consolidate them onto your new balance transfer card with a 0% intro APR. Having just one credit card bill each month can be easier to manage.
Good tip: Once your account is open, you may be able to transfer other types of debt too, including car loans using checks from the bank that issues the credit card.
Step 2. Apply for A Balance Transfer Credit Card
Great offers. There is a balance transfer war right now among the banks and they are fighting for your business. There are offers with ultra-long 0% intro APR and some cards waive the balance transfer fee if you start the transfer within a certain time.
To help you choose the best balance transfer card consider these features:
Length of the 0% interest period. How long do you need to pay off your debt?
Balance transfer fee. Some cards charge a 3-5% balance transfer fee. That means if you transfer $5,000 in debt from one card to another with a 3% fee, you will pay $150 to do that. While that may sound like a lot, it can be a smart move and save you hundreds of dollars in interest. 
Annual fee. No-annual fee cards are the most cost-effective way to get out of debt.
Cash-back. Some cards offer cash-back rewards that you can use to pay down your debt faster.
Step 3. Confirm the Transfer Is Complete
The transfer could take 7-14 days to complete. Continue to make your payments on the other credit card until you see that the balance has been paid. That way you can avoid late fees.
Step 4. Say Goodbye to High Interest Debt
Applying for a balance transfer credit card is the first step to right your financial ship. Once you have been approved for your new card, take full advantage of your 0% introductory balance period to chip away at debt using these tips below.
Take stock of your monthly expenses and make a budget. Are there areas you can trim?
Be careful about your spending. Just because you have a 0% intro period on balances (and maybe on purchases too), it's not a free pass to spend.
Make it a goal to pay off as much as you can of your balance before the 0% period ends.
Pay your bill on time. If you pay late you could lose your introductory 0% rate.
Balance transfers won't close your old credit card account. If you keep it open, lock it away in a drawer and don't rack up new charges.
We've done the research. These are the top balance transfer offers:
If you need more than 15-months to pay down your debt, this is a great choice. What makes this card special is the unique combination of cash-back, long 0% APR and one of the lowest go-to purchase rates available. This card offers valuable cash back rewards that you can turn around and use to pay down your debt faster. Start with a generous intro APR of 0% for 18 Months on balance transfers, with no annual fee. Earn a blockbuster sign-up bonus with this cash-back card that gives you a dollar-for-dollar match on all the cash you've earned at the end of your first year. You could turn $200 into $400 with Cashback Match™. This card also delivers high on-going cash back rewards. Earn 5% cash back at Amazon.com and Target now through December 2017, on up to $1,500 in purchases when you activate. Plus, 1% cash back on all other purchases.. Finally, this card earns top ratings for its go-to purchase rate. Once the introductory interest period ends, this card offers one of the lowest regular purchase rates available for a balance transfer card. That's important if you don't pay off your debt in the intro period. There is a 3% balance transfer fee, but the big cash-back rewards could easily cover that and leave money in your pocket to help pay down your balance.
If you would like some help paying down your debt, this is an easy to use cash-back rewards card that will pay you twice. Start with a generous intro APR of 0%* for 18 months on Balance Transfers*. Earn cash back twice on every purchase with unlimited 1% cash back when you buy and 1% cash back as you pay for those purchases. You can use those cash-back rewards to pay down your balance faster. If your credit isn't perfect, this is a good choice for you as it is aimed at people with Excellent, Good. The balance transfer fee is 3% of each balance transfer; $5 minimum. But the industry-leading cash-back reward level could easily cover that fee if you use this card for new purchases. There are no categories to keep track of, no caps on cash back and no annual fee, with this simple but powerful card.
When it comes to 0% intro APR period, longer is better. This card offers the longest intro APR with an incredible 0%* for 21 months on Balance Transfers*. That could save you hundreds of dollars when compared to high interest charges. Take almost two years to pay down your balance without worrying about new interest piling up. Here's an example: Let's say you have $5,000 in credit card debt accruing 20% interest and can make a $250 payment each month. You would end up paying over $1,100 in interest charges. With the Citi Simplicity card, you will have an amazing intro APR of 0%* for 21 months on Balance Transfers*, which lets you pay down your balance interest free. This is the classic no-hassle credit card. It's the only card with no late fees, no penalty rate, and no annual fee. The long intro APR period easily makes up for the balance transfer fee of 3% of each balance transfer; $5 minimum.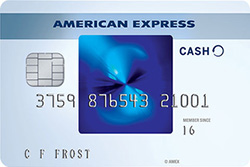 Even if you are focused on paying down debt, you will still likely be spending money on groceries and gas. This valuable card offers the best of both worlds. You can earn a high cash-back rate on your everyday essentials, plus get 0% for 15 months on a balance transfer. This is widely considered to be one of the best no-annual fee gas and groceries card that serves up 3% cash back at U.S. supermarkets (on up to $6,000 per year in purchases, then 1%). 2% cash back at U.S. gas stations and at select U.S. department stores. 1% cash back on other purchases. Plus, you will take home a $150 statement credit after you spend $1,000 in purchases on your new Card within the first 3 months. That's a relatively low target to hit to get the bonus. Plow your sign-up bonus and cash-back earned back onto your balance, and this card can help you pay down your debt faster. There is a balance transfer fee, but with the sign-up bonus and cash-back you can still come out ahead. Say goodbye to your debt, with a little extra help from this easy-to-use card.
Take control of your finances with the Wells Fargo Platinum Visa® Card. This no-annual fee card gives you a long 0% for 18 months on balances transfers. If you only make the minimum payments on high-interest credit card debt, it could take years to pay it off. Using a card like this means every cent you pay during the intro period will go toward paying down your balance. Wells Fargo is one of the few card issuers to offer generous cell phone protection. This card offers up to $600 protection on your cell phone (subject to $25 deductible) against covered damage or theft when you pay your monthly cellular telephone bill with your Wells Fargo Platinum Visa® Card. This card is gives you all the tools you need to get out of debt.
Apply now for a balance transfer credit card. This is a powerful first move to help you break free from high interest debt. Feel good about taking this positive financial step forward! See all balance transfer options here. 
*Editorial Note: This content is not provided or commissioned by the credit card issuer. Any opinions, analyses, reviews or recommendations expressed in this article are those of the author's alone, and may not have been reviewed, approved or otherwise endorsed by the credit card issuer. This site may be compensated through a credit card issuer partnership.
Top Card Categories