Enhanced Identity Theft Protection
The biggest mistake you can make about your financial health is that identity theft can't happen to you. Take a look at the top 3 causes of identity fraud in the United States in 2014.
Why You Need To Care
These are real, everyday stories, but you can do something about it. Your number one goal to fight identity theft should be contacting an identity theft protection company. Enhanced identity theft services will protect you from fraudulent activity and protect your credit score. It's a painstaking process to clear your record from credit issues caused by identity theft. It's best to prevent it before it starts.
Identity theft is America's fastest growing crime with more than 9.9 million victims in 2012, costing the victims about $5 billion total.
The need for identity security became increasingly important with the rise of the internet. LifeLock, Identity Guard and TrustedID are all considered the best identity theft protection services -Check them out below.
Protecting your family is crucial because children are one of the most highly targeted age groups due to their clean slate.

44% of ID theft victims had their wallet or purse stolen

16% of ID theft resulted from a vehicle burglary

15% of ID theft resulted from cybercrime

| | |
| --- | --- |
| Scores: | Based on data from all 3 bureaus |
| Price: | $22.99 / month |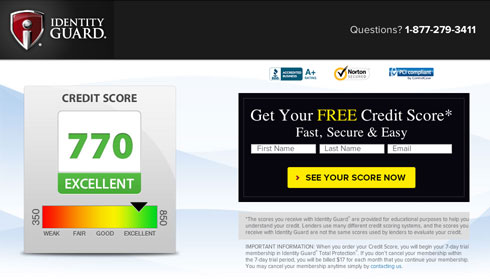 Review: With Identity Guard your credit score is based on data collected by all 3 credit bureaus. The easy to use dashboard keeps you up to date on your identity and credit happenings.
Product Snapshot
Get your Triple-Bureau Credit Report Updates and All 3 Credit Scores
Credit Score Refresh Each Month
Lost Wallet Protection

| | |
| --- | --- |
| Scores: | TransRisk Score by |
| Price: | Just $19.99 per month |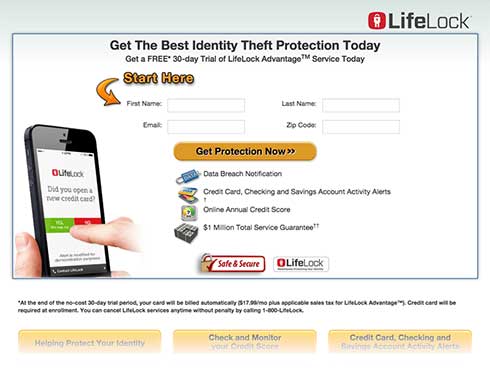 Review: With LifeLock Advantage, all members will receive Lost Wallet Protection, Address Change Verification, Black Market Website Surveillance, Live Member Support, LifeLock's Identity Alert System, Online Annual Credit Report and Score, Credit Card and Bank Account Alerts, Data Breach Notifications, Court Record Scanning, and Fictitious Identity Monitoring. Subscribers will also receive the Service Guarantee up to $1 million in recovery if you're a victim of identity theft. LifeLock Advantage and LifeLock Ultimate Plus members will receive even more features.
Product Snapshot
Over a trillion data points scanned daily for your protection
Receive alerts and notifications by text, phone, or email
Automatic subscription renewal