Canadian Credit Cards

Compare the best Canadadian credit card offers & choose from our top 3 picks
Expert & Independent ratings & consumer reviews of Canadian credit cards
Secure and immediate online application process
Sorry, no cards found in this category.
Share your experiences, tips and tricks with us!
Let others learn from your experience. Ask questions. Share your thoughts and opinions about credit cards.
There is nothing we value more than the opinions of our customers. We encourage open discussions among all users and hope we can all share advice. Please keep our site clean and safe by following our posting guidelines and please, don't disclose personal information like your credit card numbers or account information.
Community Conversation
Thank you. Your comment has been submitted and is pending editorial review.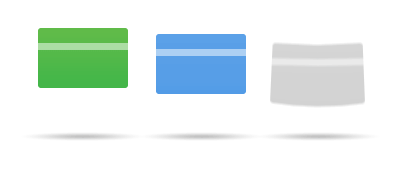 These responses are not provided or commissioned by the bank advertiser. Responses have not been reviewed, approved or otherwise endorsed by the bank advertiser. It is not the bank advertiser's responsibility to ensure all posts and/or questions are answered.
Updated on
Canadian Credit Cards
For those in Canada, credit card offers are numerous but that does not mean they are all the same. The above is a list of credit cards for Canadian based residents. These offers range in low intro balance transfer rates to gas and shopping incentives. Credit card companies know what you want - a low interest rate, great rewards programs and even an incentive to sign up. Before you do, know what your options are. Take the time to compare credit card offers from Canadian lenders. Determine which one fits your needs the best, then apply!
Canadian credit card companies want to do business with you. To encourage you to sign up with them, many will offer a wide range of incentives. Some of the best companies will offer rewards including discounts on interest rates for a limited time. Others offer plenty of bonus miles or points that could provide you with a free trip - all for signing up and using your credit card the way you already do. Incentives should NOT be the only thing considered when applying for a card so determine which is best for you and your needs.
Advertiser Disclosure
Credit Card Calculators