14 The State of American Finances
The American Small Business
The Facts
There are almost 28 million small businesses in the United States.
Of that 28 million, about 22 million of them are self-employed, with no additional employees.
120 million U.S. citizens (more than 50 percent of the working population) work for a small business.
Of all net new jobs since 1995, small businesses have created 65 percent of those jobs.
Current Financial State
As of 2014, more small-business owners are anticipating economic expansion in the coming year than at any point in the last seven years.
45 percent of small businesses reported an increase in revenue in 2014.
When compared with one year ago, would you say toay's national economy is:
Better Off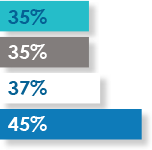 Worse Off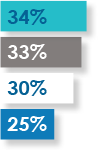 About the Same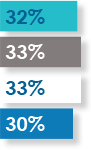 July 13
Dec. 13
July 14
Dec. 14
Source: National Small Business Administration 2014 Year-End Economic Report