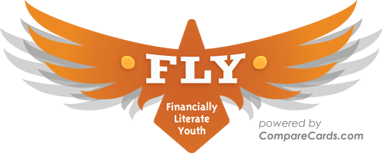 FLY's Mission for Financial Education
CompareCards is dedicated to preparing our youth for a bright future by educating them in finance and economics. We feel it is vitally important to teach financial education & literacy at a young age, so children can begin building good financial habits and continue to make informed financial choices as adults.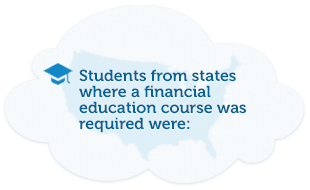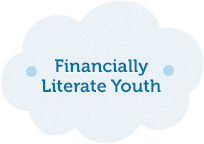 Up To $20,000 In Financial Education & School Grants
FLY – Helping Schools Educate our Youth
CompareCards' Financially Literate Youth (FLY) program is funding up to $20,000 for the upcoming school year to go towards financial education. A recent report by the Department of the Treasury found that financial education in schools, even in small amounts, does increase financial knowledge and capability, even one year after program implementation. By providing this opportunity for schools to win one of four school grants, we hope to see positive results from the implementation of a financial education program in our school systems.
Any public, private, or charter school in the United States applying for a FLY grant must meet the following criteria:
The school has implemented or is looking to implement a financial education project/curriculum;
A measurement tool is or will be in place to assess participation in and comprehension of the financial education project/curriculum; and
The school agrees to share overall results with CompareCards upon the program's completion, to assess the effectiveness of the project/curriculum and look for areas to improve.
Applications not meeting the above criteria will not be accepted. Visit our FAQ page to see if you are eligible.
Please consult with all appropriate school departments prior to submitting your grant application and budget. We are unable to make adjustments to fulfilled grant awards.
For questions or more information, contact us via email at [email protected]. Click on "Winners" above to view past winning schools.
Please sign up to receive additional information about the FLY grant program and other financial literacy programs and opportunities.
According to the

2014 Winners
The Financially Literate Youth (FLY) Grant Program was started in order to provide funding for schools to implement a financial education curriculum or program. Applications that passed the internal review were then evaluated by the FLY grant committee consisting of seven members.
CompareCards received fewer than 100 applications, which were first reviewed for completion and meeting eligibility requirements.
Applications were graded on a three-point-scale based on the quality, need, feasibility of their proposed or existing program(s).
The winning schools ranked the highest using a rubic system and were selected to win a $5,000 grant.
$20,000 Awarded to 4 Deserving Schools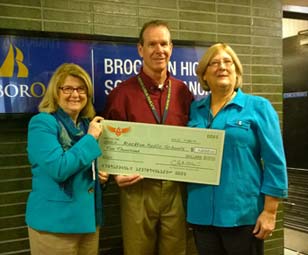 Brockton Public Schools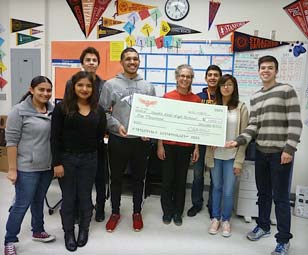 South East High School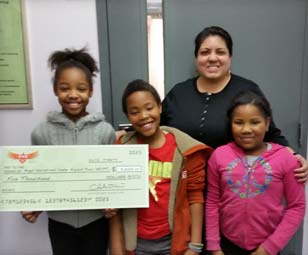 The James and Grace Lee
Boggs School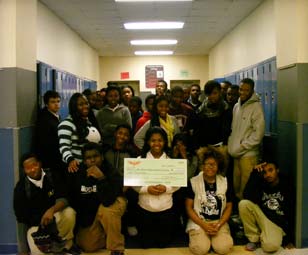 Mt. Auburn
International Academy
Frequently Asked Questions
Is FLY funding limited to certain geographic locations?

No, FLY funding is not limited to specific geographic locations. All public, private, and charter K-12 schools in the United States may apply.
How does my school submit an application?

Your school can submit an application through our online portal. You cannot save an application and revisit it, so be sure to submit the application once you have fully completed it.
Can I view an example of a completed, successful school grant application?

No. This is our first year offering the FLY program. We hope to provide viewable completed, successful, sample applications for FY2015.
What kind of projects will qualify for the FLY program?

There is a preference for funding requests that reach a broad group of students and implement a project/curriculum that teaches students how to build good financial habits. Please note the grant money cannot be used to pay for stipends, salaries, field trips, scholarships, or third party funding.
Who will be reviewing the applications?

A grant committee consisting of CompareCards employees and community members will review applications. Applications will be evaluated based on the quality and feasibility of their proposed or existing programs and the potential of their program to effectively educate youth about financial choices.
How much money is available for our school with the FLY grant?

Four schools will be chosen to receive up to $5,000 each to put towards financial literacy programs in their school. Awarded schools have the option to accept a lesser amount if they feel they can't utilize the entire $5,000 available to them.
Is there a minimum or maximum amount I can apply for?

There is no minimum grant amount you can receive, but the maximum grant amount requested may not exceed $5,000.
Is there a timeframe by which we will need to complete our project, in order to qualify for the grant?

Yes. The FLY program will only consider grants for projects that will be completed within one year of when the grant is received. A FLY grant can be used as part of a large-scale project/curriculum so long as the grant will be used to complete a phase of the project/curriculum that can be completed within the year of the award. CompareCards will require a report at the end of the year, providing the results of the program. See question #16 for additional information on reporting requirements.
What happens once you receive 200 applications?

If the application process is still open, you can still apply. Once 200 applications are received, the application process will be closed and the "Apply Now" button will no longer appear on the website.
What is an EIN#?

An EIN # is your school Employer Identification Number (EIN). It is also known as a Tax Identification Number (TIN) or a Federal Tax Identification number (FIN). It is a unique number assigned by the Internal Revenue Service (IRS) to entities operating in the United States for the purposes of identification. The number should be 9 digits in length.
Will our school be required to incorporate CompareCards' Financial Education Center lesson plans?

No, your school will not be required to use CompareCards' lesson plans. If your school does find the lesson plans valuable and useful within your project/curriculum, we would appreciate it if you would consider the use of our lesson plans.
When will schools be notified if they have won?

Selected applicants will be notified of their status by phone call or email, no more than 60 days after the posted application deadline. When submitting an application, the contact email address included should be for a contact that will be available throughout the grant process.
Will CompareCards identify or use the applying schools' names in any communication materials?

CompareCards may identify selected schools by name and/or logo in communication materials. In turn, any use of CompareCards' name/logo by applicants must not be manipulated from its original form.
May more than one application be considered from any one school during the same grant cycle?

No, only one application may be submitted per school.
If a school applies and is not successful in obtaining a grant, may they apply again during the next grant cycle? And if so, could they apply for the same project if modifications are made to the proposal?

Yes, if your school is unsuccessful in obtaining a grant during one grant cycle, the school may re-apply during the following application period. Yes, you may apply for the same project, either in its original form or with modifications.
Will you send me a copy of my application?

Once your application is submitted successfully, you will receive a confirmation email which includes a copy of the information submitted in the online application. It will also include instructions for printing the application. Please save this email, as we will not send a copy of your application.
What are the reporting requirements?

The reporting requirements are quite simple. Approximately 3-6 months after you receive your award, you will receive a survey via email which will ask how your project is going, is it complete, has it been started, etc. We ask that you complete this online survey. We also ask that you send us any news clips or promotional materials related to your project, along with any digital pictures you would like to share. In terms of reporting results, at the completion of the project, please summarize how it has gone, would you do anything differently, and any impact it has on the students, etc. Also please submit your measurement tool to assess the overall effectiveness of the project/curriculum along with the student population served (i.e. grade level, male/female, etc). We do not require receipts, etc. You can send this report to 

[email protected]

or you can mail it to:

CompareCards' FLY Program
205 King St. Suite 310
Charleston, SC 29401

Complete our online application below
By submitting the below application, the educational organization you represent may be eligible to receive one of four, $5,000 grants from the CompareCards FLY initiative. Please review our terms & conditions prior to sending any information.
Fly Grant Application
Applications are Closed!
The four selected schools will be announced no later than October 27th, 2014. If you have any questions, please don't hesitate to contact us at [email protected]. Check back routinely for new program updates and to see the winners!