Debt Resolution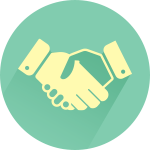 If you have significant credit card debt and are struggling to make minimum payments each month, debt resolution could help. Companies that offer debt resolution (also referred to as debt settlement or debt negotiation) will negotiate with your creditors to reduce the balance of your debt and help you pay it off over time.
You and the debt settlement company agree on a monthly payment you can afford
Instead of paying creditors, you deposit the payment into a dedicated account
The company negotiates settlements, which are paid from this dedicated account

| | |
| --- | --- |
| Debt consultation: | Free review of options |
| Fees: | No upfront fees. Fees payable only after the debt is resolved. |
| Contact: | Call 844-538-7492 |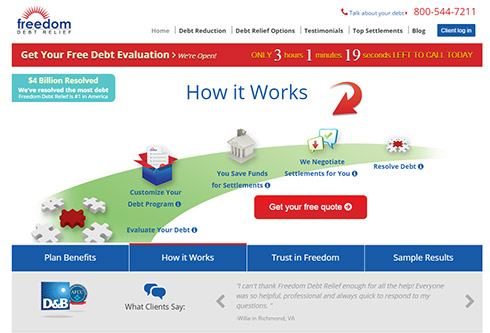 Review: Freedom Debt Relief is the leading debt solutions provider in the U.S., having resolved over $4 billion in debt for hundreds of thousands of customers. Its proven program helps consumers significantly reduce their debt and puts them back in control of their finances. The company has helped consumers for over 13 years and is accredited by the BBB and AFCC.
Product Snapshot
Free debt assessment
Learn about your options
Resolve debts in as little as 24-48 months
Lower your payments and find a plan that fits your budget
No upfront fees