The Ultimate Guide to Credit Cards
Copyright ©2015 Iron Horse Holdings, LLC
---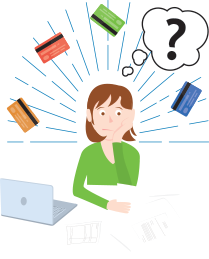 I. Educating Yourself About Credit Cards
We can all remember our most important "first time" experiences; graduating from high school, heading off to college, beginning a new job, buying a home, getting married, etc. However, we also remember those "Oh Crap!" moments when something unexpected happens that you weren't prepared for. Sometimes, that sinking feeling in your stomach comes because your car broke down or the kids need braces. Credit card companies are eagerly awaiting each and every one of these moments. They're aware that you need them to get through many of life's twists and turns, both expected and unexpected, and they're ready to compete for your business.
With so many options and offers, the task of choosing the right credit card can be incredibly overwhelming. This is why it is so crucial that you understand the different types of credit cards that are available and educate yourself on the similarities, differences, and benefits that each provides.
In this eBook you will find everything you need to help you not only choose the right card to fit your needs, but also get a thorough understanding of how credit cards work.
If you have never owned a credit card, then we suggest starting with the Credit Card Crash Course 101 outlined in the second section of this book to gain a full understanding of how credit cards work. If you have a credit card and would like to apply for a new one, we recommend checking your credit score first using our free credit monitoring service, then jump to section three to determine the best type of card for you.