You're a Credit Card Owner. Now What?
Getting Your First Credit Card
Where to Apply for Credit Cards
Back in the "old days," people mailed in their credit card applications. Today, you can expect to go to a credit card provider's website to complete your applications. You might use a credit card comparison site like CompareCards.com to look at different cards, where you can be directly send to the application page for all card issuers such as Visa, MasterCard, AMEX, etc.
If you are getting a credit card through a bank, you can also fill out a credit card application there. One of the bankers will give you a paper application to complete that you will hand in directly. Your information will most likely be entered into a computer from there and then submitted to a remote review board, an automated system or a supervisor in another office. If everything goes well, you will hear positive news.
How Credit Cards Get to You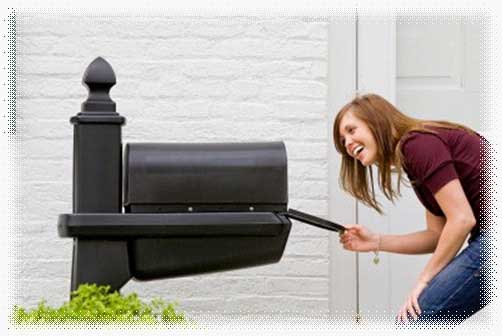 If you are approved for a credit card, you will receive a card in the mail within 7-10 business days. Some companies will provide you with a temporary card or card number to use until the real one comes in. The real card will have your first and last name on it, along with an account number that represents your new line of credit.
What to Do When You Get Your Card
Once you have your card in hand, you have to make sure you activate it. There should be some instructions about activation in the letter with the card, most often in the form of a removable sticker on the front of it. Some cards will be activated with the first use, while others require you to call a phone number and verify key pieces of information. Follow whatever instructions you need to in order to make your card "live."
You also need to make sure your name is spelled properly on the card. This could be important if you ever need to show ID to use it. Sign the back of the card in pen or permanent marker in the area designated for your signature. This may also be used for identity verification. With all of that complete, you should be able to start using your card just like you want to.