You're a Credit Card Owner. Now What?
Getting Your First Credit Card
Applying for a credit card isn't as complicated as you may think it is. It's just like applying for a job, a college or anything else. You have to fill out the information that the credit card company wants to see and then someone will review your data to determine if you deserve a credit line or not. If everything works out, you'll soon have a card to call your own.
What You Need
Some credit card companies require more information than others. At minimum though, you will need the following: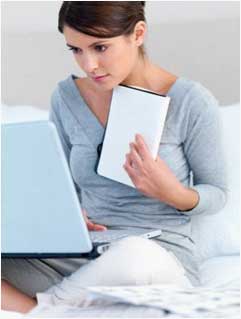 Name
Address
Phone Number
Email Address (usually optional)
Social Security Number
Job Information (where you work, how long you've been working there, how much money you make, how often you get paid...)
The credit card company needs a way to assess your ability to pay back a credit card balance. The only way it can do that is by having you provide information about what you do, how long you've been doing it, how much you make, etc. You don't expect them to just hand you a card, do ya?
What They Do with Your Information
Most credit card companies use secure review processes to ensure that your information does not get into the wrong hands. They have to use your social security number to pull your credit report and review what other cards and accounts you have had in the past. If you have no history, that's fine, but they have to check that no matter what.
Other information is primarily used to contact you or to store on file should you ever fail to make a payment. Your references are not used to check how good of a person you are. They are considered backup contacts in the event that you do not answer your phone calls, letters, etc. That means you need to choose them wisely!