Wells Fargo Rewards & Cash Back Credit Card Comparison
*Editorial Note: This content is not provided or commissioned by the credit card issuer. Any opinions, analyses, reviews or recommendations expressed in this article are those of the author's alone, and may not have been reviewed, approved or otherwise endorsed by the credit card issuer. This site may be compensated through a credit card issuer partnership.
This article was last updated Apr 21, 2016, but some terms and conditions may have changed or are no longer available. For the most accurate and up to date information please consult the terms and conditions found on the issuer website.
*The below offers and promotions from Wells Fargo may have since changed, expired, or are no longer available through our site.
If you bank with Wells Fargo, chances are you've considered opening a credit card account with them. Wells Fargo is one of the biggest banks in the country and they have a wide variety of credit card offerings. Among the rewards credit cards from Wells Fargo, there are three offers that look very similar: the Wells Fargo Cash Back Visa® Card, Wells Fargo Cash Back Visa Signature® Card and the Wells Fargo Rewards Visa® Credit Card. These are three of the most popular rewards cards from Wells Fargo because they all come with a very rewarding introductory bonus offer. Let's dive in to the details of these three cards to see which one, if any of them, is the right card for you.
How Are They Different?
Visa vs. Visa Signature: Almost all of the features on these three credit cards are the same, but each one has a few perks that make it unique. The easiest contrast is between the Wells Fargo Cash Back Visa® and the Wells Fargo Cash Back Visa Signature®. As the names imply, the only actual differences between these two credit cards are the benefits that come with carrying a Visa Signature. There is no real variation between these two cards when it comes to the rewards, rates, or fees, but those who carry the Visa Signature version will have access to a few extra perks and benefits. These can include insider access and preferred seating at popular events, special shopping offers and discounts from your favorite retailers, complimentary concierge service and more.
Points vs. Cash Back: The Wells Fargo Rewards Visa® Credit Card comes with all the same rates and fees of the other two cards, but instead of earning cash back, cardholders will accumulate points through the Go Far™ Rewards program. While the rewards rates are exactly the same for all three cards (more on this below), this offer allows you to redeem your rewards in more ways than just cash back. Cash redemptions are still an option, but you can also redeem your points for gift cards, travel, merchandise, and even charitable donations. For the Cash Back cards, your rewards can be redeemed in $25 increments by receiving direct deposits into your Wells Fargo bank account, applying statements credit to your credit card balance, or even receiving paper checks in the mail.
Earning Rewards
5% Rewards Intro Bonus: One of the best incentives of these three cards is that they all come with a nice intro offer that allows cardholders to earn 5% cash back or points on gas, groceries, and drugstore purchases during the first 6 months. If you spend a lot of money in those three categories, then the first 6 months of carrying one of these cards will be extremely rewarding. There is no limit to the amount of rewards you can earn under this special 5% bonus offer, so there is a real opportunity to rake in a big sum of rewards!
1% Rewards Rate on Everything Else: The big downside of the 5% rewards intro bonus is that it only last for 6 months. This means that after 6 months of cardmembership, you'll only be able to earn a meager 1% rewards rate on all of your purchases. There's no limit to the amount of rewards you can earn and no need to enroll or sign up – you'll earn a consistent 1% on everything, automatically.
More Perks and Benefits
All three of these credit cards come with no annual fee and a nice intro APR of 0% for 15 months on purchases and balance transfers. This could really come in handy if you need to finance a big purchase or want to pay off a balance from another credit card. After the intro period is up, the ongoing interest rate will be 12.40% – 26.24% variable APR based on your creditworthiness.
One of the perks that makes all Wells Fargo credit cards standout from the rest is their complimentary Cellular Telephone Protection plan. As long as you pay your cell phone bill with your Wells Fargo credit card, your phone will automatically be covered against theft and damage of any kind. There's a $25 deductible and you can only do two claims per year, but the coverage goes up to $600 per claim. That means that if you drop your phone and shatter the screen or accidentally take it for a swim, you'll only have to pay $25 out of pocket to get it fixed or replaced!
How Do They Compare?
Citi® Double Cash Card – 18 month BT offer – Better For: Earning Double Cash Back on Every Purchase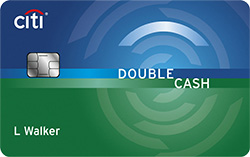 This credit card has a very simple and lucrative rewards program that will earn you cash back twice on every purchase. Cardholders earn Earn 2% cash back on purchases: 1% when you buy plus 1% as you pay. This card keeps it simple with no reward restrictions, caps, rotating categories, or annual fee. This card also has an intro APR of 0%* for 18 months on Balance Transfers*, making it one of the best balance transfer credit cards on the market!
Bank of America® Cash Rewards Credit Card – Better For: Bonus Cash Back on Gas & Groceries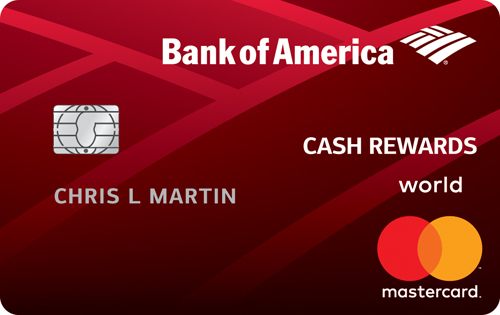 If you love the idea of earning extra rewards on gas and grocery purchases but want to keep earning bonus cash back after the first 6 months, then you should check out the Bank of America® Cash Rewards Credit Card. This card comes with 1% cash back on every purchase, 2% at grocery stores and wholesale clubs, and 3% on gas for the first $2,500 in combined grocery/wholesale club/gas purchases each quarter. You'll also earn a $150 online cash rewards bonus after you spend at least $500 on purchases in the first 90 days of account opening. With a $0 annual fee, cardholders will enjoy 0% Introductory APR on purchases for 12 billing cycles and 0% Intro APR for 12 billing cycles for balance transfers made in the first 60 days.  After the intro period, your APR will be 14.74% - 24.74% Variable APR depending on your credit score.
Chase Freedom®– Better For: Earning Bonus Cash Back Year-round & Getting a Big Sign-Up Bonus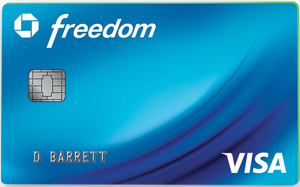 The Chase Freedom® and the Chase Freedom Unlimited® cards have one of the best sign-up bonuses for cash back credit cards: it helps cardholders Earn a $150 Bonus after spending $500 on purchases in your first 3 months from account opening. In order to match this bonus by earning 5% rewards with one of the Wells Fargo credit cards, you'd have to spend $3,000 on gas, groceries, and drugstores during the first 6 months. On top of this big bonus, cardholders can earn cash back in different rotating categories each quarter. Earn 5% cash back on up to $1,500 in combined purchases in bonus categories each quarter you activate. Enjoy new 5% categories every 3 months. Unlimited 1% cash back on all other purchases. There's also a 0% Intro APR on Purchases for 15 months and no annual fee with the Chase Freedom®. After the intro period, the APR will be 16.49% - 25.24% Variable based on your creditworthiness.
The Bottom Line
The Wells Fargo Cash Back Visa® Card, Wells Fargo Cash Back Visa Signature®, and Wells Fargo Rewards Visa® are all solid credit cards that have some nice perks and benefits. The 5% rewards rate for the first 6 months is a nice bonus, but the fact that it's only in certain categories and will leave you with 1% ongoing rewards is a little disappointing. Because of this, there are certainly better options for rewards credit cards if your main focus is earning the most points or cash back. Nonetheless, the all three Wells Fargo credit cards are definitely worth considering. The free cell phone insurance has the potential to save you hundreds of dollars each year, so when you consider that there is also no annual fee and a nice intro APR, there are certainly still plenty of reasons to apply for one of these Wells Fargo credit cards!