Build Credit With Fingerhut
*Editorial Note: This content is not provided or commissioned by the credit card issuer. Any opinions, analyses, reviews or recommendations expressed in this article are those of the author's alone, and may not have been reviewed, approved or otherwise endorsed by the credit card issuer. This site may be compensated through a credit card issuer partnership.
This article was last updated Jun 11, 2015, but some terms and conditions may have changed or are no longer available. For the most accurate and up to date information please consult the terms and conditions found on the issuer website.
Founded in 1948, Fingerhut established itself as a profitable retailer. Fingerhut is an online retail store where customers may pay using credit. The option of using credit allows consumers to make monthly payments for the items they purchase rather than paying the full price up front for their desired products.
Fingerhut offers over 150,000 products including popular brands such as Samsung, Revlon, Apple, KitchenAid, and more. The online retail store has everything you need from home goods, apparel, and jewelry. Along with the growth in inventory, Fingerhut also offers unique credit lines to appeal to their clientele. The unique credit offered to consumers is convenient; allowing shoppers to begin their experience shortly after applying and qualifying for a Fingerhut Advantage Credit or Fresh Start Account.
Two Fingerhut Credit Offerings
Fingerhut allows consumers to apply for credit online and get an instant decision on whether or not they are approved. If approved, you'll have the ability to shop on the Fingerhut website, purchasing products and then paying them off in simple monthly payments. For those with less than excellent credit, Fingerhut is a great way to rebuild credit history because it will report your payment history to the credit bureaus. Here are the highlights:
Affordable monthly payments starting as low as $6.99 per month
Over 150,000 items to choose from
Shop when you want, wherever you are – including mobile
No annual fees
No application fees
No over-limit fees
The company advertises that it is willing to grant credit approvals for those who have been denied credit from other lenders. Currently, there are two types of credit accounts available through Fingerhut so they can cater to consumers a wide array of creditworthiness. The Fingerhut Advantage Revolving Credit Account operates similarly to a credit card, but the credit can only be used for purchases on the Fingerhut website. It is a true revolving credit account and will give customers a good introduction on how to properly manage an unsecured line of credit.
If you are considered a higher risk borrower, you'll need to start with The Fingerhut FreshStart Credit Account. Instead of a revolving line of credit, you start off with just a simple installment loan on a onetime purchase. You'll need to make a $30 down payment to secure the purchase, and after that, you will make monthly payments until you've completely paid of the balance from the purchase. The Fingerhut FreshStart Credit Account is designed to start shoppers off very slow as they get used to making consistent monthly payments. Once you have repaid the total balance, you will have the chance to upgrade to the Fingerhut Advantage Revolving Credit Account with higher credit limits and no down payments.
Rates and Fees
24.90% APR for purchases
Up to $37.00 late fee
Up to $37.00 returned payment fee
The 24.90% APR is really high, but will not be applied if your total balance is paid by the end of the billing date. There are other options available that will have lower interest rates, which ultimately saves you money in the long run.
Fingerhut is certainly a unique credit offering, and it could be a very useful tool for someone looking to reestablish a solid credit history. However, borrowers always run the risk of making poor decisions with their spending habits, which could end up doing more harm than good. If you don't use your Fingerhut account responsibly, you could end up buried in debt or doing more damage your credit.
Another concern is the 24.90% annual interest rate. Even for people with a less than average credit score, that is a really high APR. If you are a consumer with good to excellent credit, using a credit card with high interest rates is completely absurd.
Other Credit Options
Here are some other credit card options that will earn you rewards along with your purchases, and still boost your credit score when monthly payments are made on-time: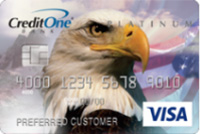 Credit One Bank® Unsecured Platinum Visa® – Much like a Fingerhut account, this credit card is designed for people who are trying to build or rebuild their credit. If you pay your bill off in full each month, you can avoid paying interest while still building credit. You can also earn 1% on eligible purchases, terms apply. There is an annual fee with this card between $0-$99, depending on your creditworthiness.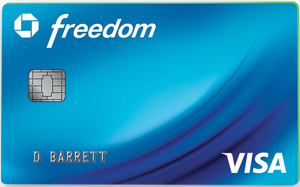 Chase Freedom® – This credit card offers a nice sign up reward, letting cardholders earn a $150 bonus after spending $500 on purchases in your first 3 months from account opening. The 0% Intro APR on Purchases for 15 months changes to 16.49% - 25.24% Variable, depending on credit worthiness, after the intro period. The rewards program is pretty generous. Earn 5% cash back on up to $1,500 in combined purchases in bonus categories each quarter you activate. Enjoy new 5% categories every 3 months. Unlimited 1% cash back on all other purchases. There is also no annual fee with this credit card, but you do need good credit to get approved.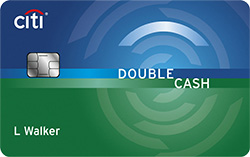 Citi® Double Cash Card – 18 month BT offer – This credit card lets you Earn 2% cash back on purchases: 1% when you buy plus 1% as you pay. There is no limit to how much cash back you can earn, and no specific categories to keep track of. The intro APR is 0%* for 18 months on Balance Transfers*, followed by the regular APR of 15.24% - 25.24%* (Variable). This card also has no annual fee, but it requires excellent credit to get approved.
Fingerhut has been a longstanding member of the retail community. Although their line of credit does have some drawbacks, it is ultimately up to the consumer to decide what fits their lifestyle and spending habits best. If you have poor credit, but are able to pay off your line of credit prior to the application of interest, this may be a good option for you. When applying for any line of credit ensure you know your budget and spending habits.
* Editorial Note: This content is not provided or commissioned by the credit card issuer. Any opinions, analyses, reviews or recommendations expressed in this article are those of the author's alone, and have not been reviewed, approved or otherwise endorsed by the credit card issuer. This site may be compensated through the credit card issuer Affiliate Program.
*The content in this article is accurate at the publishing date, and may be subject to changes per the card issuer.