0
Add cards to start comparing.
Compare

Cards
Instant Approval Credit Cards
Compare the best instant approval credit card offers from our partners
Expert and Independent ratings & consumer reviews for instant approval credit cards for bad credit holders
Secure and immediate online application process
See offers from our partners below.
Improve Your Credit Score

Free Credit Bureau Reporting

Credit Line

$200 - $2,000 Credit Line*

Regular Purchase APR

9.99%

Annual Fee

$49

Credit Needed No/Limited
Card Brand

Mastercard®
Highlights
Click "APPLY NOW" to apply online
Receive Your Card More Quickly with New Expedited Processing Option
No Credit History or Minimum Credit Score Required for Approval
Quick and Complete Online Application
Full-Feature Platinum MasterCard® Secured Credit Card
Good for Car Rental, Hotels; Anywhere Credit Cards Are Accepted!
Monthly Reporting to all 3 Major Credit Bureaus to Establish Credit History
Credit Line Secured by Your Fully-Refundable Deposit of $200 -- $2,000 Submitted with Application
Just Pay Off Your Balance and Receive Your Deposit Back at Any Time
24/7 Online Access to Your Account
Nationwide Program though not yet available in NY, IA, AR, or WI * See Card Terms.
See additional details for First Progress Platinum Prestige MasterCard® Secured Credit Card
Expand Details
*General Disclaimer: See the online credit card application for details about terms and conditions. We make every effort to maintain accurate information. However, all credit card information is presented without warranty. To confirm terms and conditions, click the "Apply Now" button and review info on the secure credit card terms page.
Share your experiences, tips and tricks with us!
Let others learn from your experience. Ask questions. Share your thoughts and opinions about credit cards.
There is nothing we value more than the opinions of our customers. We encourage open discussions among all users and hope we can all share advice. Please keep our site clean and safe by following our posting guidelines and please, don't disclose personal information like your credit card numbers or account information.
Community Conversation
Thank you. Your comment has been submitted and is pending editorial review.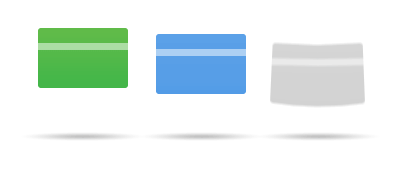 These responses are not provided or commissioned by the bank advertiser. Responses have not been reviewed, approved or otherwise endorsed by the bank advertiser. It is not the bank advertiser's responsibility to ensure all posts and/or questions are answered.
Instant Approval Credit Cards
Most people searching for a credit card need one right away, not a year from now when their credit has improved or two years from now when the job market has become stronger. There are specific credit card companies which understand this, and they offer instant approval credit cards for people with bad credit, damaged credit, or those who are just starting out and have a limited or no credit history. If you are hoping to find a credit card for no credit approval – and an online application process that is quick and secure – then you're in the market for one of these instant approval credit cards.

As part of the process for instant approval credit cards, some issuers mandate a non-refundable application fee, and there could be a monthly service charge of anywhere from $2-$15 for use of the card. Most of them – with the exception of one or two that have super steep interest rates and fees – are referred to as prepaid credit cards, which means that you deposit your own cash into your credit card account. As you use the card to make purchases that cash is deducted from your account, and when it is depleted your card will no longer work until you refresh the account by adding more money to it. Prepaid card companies often charge you small service fees of anywhere from 25 or 50 cents to several dollars each time you do things like check your card balance, use the card at an ATM machine, add funds to the account, or talk to a customer service representative. Remember that if you use your instant credit card responsibly then a prepaid card can be the first big step toward building or rebuilding your credit and going from bad credit to good credit. That way you can leverage this kind of card toward the goal of getting your own lower cost conventional credit card – like those listed in other sections of this site. For those whose goal is to manage their money better and improve their credit, many instant approval credit cards for bad credit have free online services to help you pay bills automatically and on time, balance your household budget, or see exactly where the money you spend goes each month.

Study the reviews of these cards and read our free articles about how to manage credit and improve your credit worthiness, and then choose your card of choice as a better informed and educated consumer.
Reviews
"
"
CompareCards says issuers are providing such generous deals, they're virtually irresistible for those willing to switch.
---
"
"
Those who always pay their balances in full and on time will usually come out ahead.
---
"
"
The offers on the credit card landscape are constantly changing which is great news for consumers.
---
"
"
In the future, the companies that will thrive are those able to give customers exactly what they want, the way they want it, when they want it.
---
"
"
CompareCards was one of three sites that met all the criteria.
---
Trusted & Secure