0
Add cards to start comparing.
Compare

Cards
EMV Chip Credit Cards
Compare credit cards with chip technology from our partners
Expert and Independent ratings & consumer reviews for the best cash back credit cards available
Secure and immediate online application process
See offers from our partners below.
Share your experiences, tips and tricks with us!
Let others learn from your experience. Ask questions. Share your thoughts and opinions about credit cards.
There is nothing we value more than the opinions of our customers. We encourage open discussions among all users and hope we can all share advice. Please keep our site clean and safe by following our posting guidelines and please, don't disclose personal information like your credit card numbers or account information.
Community Conversation
Thank you. Your comment has been submitted and is pending editorial review.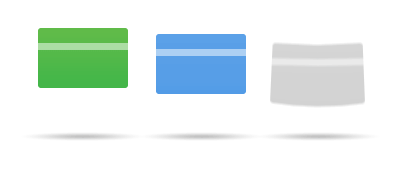 These responses are not provided or commissioned by the bank advertiser. Responses have not been reviewed, approved or otherwise endorsed by the bank advertiser. It is not the bank advertiser's responsibility to ensure all posts and/or questions are answered.
EMV Credit Cards: PIN-and-chip or chip-and-signature
EMV credit cards, also known as chip-and-PIN cards, are credit cards that come with a small microprocessor chip embedded in the credit card. EMV stands for Europay, MasterCard, and Visa, who are the pioneers of this technology. This technology works the same as traditional magnetic strip credit cards in that it still stores the credit card numbers and expiration dates. What's different, though, is that transactions are encrypted each time the card is used, making it extremely difficult for thieves to steal information.
EMV technology was slow to catch on in the United States due to the high cost of converting credit card readers like ATM's and POS systems. With the increase in data breaches and the billions of dollars lost to fraudulent card activity, the United States will finally be switching to the more secure EMV credit card technology in 2015.
EMV cards can be either a chip-and-PIN card or a chip-and-signature card. Chip-and-PIN cards will work very similar to your bank's debit card where a PIN is required to process a payment in real-time, along with a signature. Most payment terminals won't be immediately equipped for PIN's, so for now you can expect your EMV card to work much like it already does. Find out more about EMV credit cards like how to get a PIN-and-chip credit card, by visiting our blog.