0
Add cards to start comparing.
Compare

Cards
Best Credit Cards for Excellent Credit
Compare the best credit card offers from our partners for those people with Excellent credit (credit score: +700)
Independent ratings and reviews for the top credit credit cards
Secure and immediate online application process
See offers from our partners below.
Share your experiences, tips and tricks with us!
Let others learn from your experience. Ask questions. Share your thoughts and opinions about credit cards.
There is nothing we value more than the opinions of our customers. We encourage open discussions among all users and hope we can all share advice. Please keep our site clean and safe by following our posting guidelines and please, don't disclose personal information like your credit card numbers or account information.
Community Conversation
Thank you. Your comment has been submitted and is pending editorial review.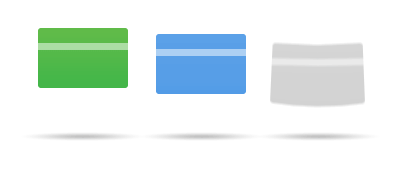 These responses are not provided or commissioned by the bank advertiser. Responses have not been reviewed, approved or otherwise endorsed by the bank advertiser. It is not the bank advertiser's responsibility to ensure all posts and/or questions are answered.
Best Credit Card for Excellent Credit Holders
Those who have exceptionally good credit may want to apply for the best credit cards that especially cater to people with above average credit scores and stellar credit histories. Credit card companies will usually offer special perks, features, interest rates, and other preferential service to those who qualify for top credit cards.

By federal law you are allowed to access your credit reporting files free of charge once a year. For a small fee you can see them more than once per year and can also gain access to your FICO score – which is commonly referred to as your credit score. Credit scores for excellent credit range from 700 to 850 and are determined by using a proprietary algorithm which factors in several components of credit worthiness. If your score is above 700 that's quite good and for most issuers is considered excellent.

To maintain your high rating follow the tips on how to preserve your credit. If you need help to improve your credit score to qualify for an excellent credit credit card, then take advantage of the many free, user-friendly financial management resources, articles, and tools that we offer. Once you have earned excellent credit you have a wide range of reward card options as well as promotional 0 percent introductory APRs which come with very attractive ongoing interest rates – typically around 12%.
Reviews
"
"
CompareCards says issuers are providing such generous deals, they're virtually irresistible for those willing to switch.
---
"
"
Those who always pay their balances in full and on time will usually come out ahead.
---
"
"
The offers on the credit card landscape are constantly changing which is great news for consumers.
---
"
"
In the future, the companies that will thrive are those able to give customers exactly what they want, the way they want it, when they want it.
---
"
"
CompareCards was one of three sites that met all the criteria.
---
Trusted & Secure