0
Add cards to start comparing.
Compare

Cards
Visa Credit Card Offers & Reviews
Easily compare Visa credit card offers from our partners
Independent ratings of Visa credit cards and reviews of Visa card products
Instant & secure online approval process
See offers from our partners below.
Share your experiences, tips and tricks with us!
Let others learn from your experience. Ask questions. Share your thoughts and opinions about credit cards.
There is nothing we value more than the opinions of our customers. We encourage open discussions among all users and hope we can all share advice. Please keep our site clean and safe by following our posting guidelines and please, don't disclose personal information like your credit card numbers or account information.
Community Conversation
Thank you. Your comment has been submitted and is pending editorial review.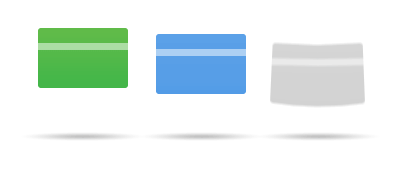 These responses are not provided or commissioned by the bank advertiser. Responses have not been reviewed, approved or otherwise endorsed by the bank advertiser. It is not the bank advertiser's responsibility to ensure all posts and/or questions are answered.
Visa Card Overview
Visa credit cards – which are provided through the Visa International brand – have a history that can be traced back to 1958, when Bank of America launched its BankAmericard program in California. Launching that charge card marked the birth of the credit card industry, and in the 1970s that original credit card evolved into the Visa Card. The name Visa was chosen by the company's founder who thought that it would translate easily into different languages while conveying the idea of worldwide acceptance.
Visa International provides credit cards through more than 20,000 different financial institutions. Visa doesn't actually issue cards directly to consumers but instead provides a Visa credit card processing system and brand and those banks and other businesses that issue the Visa cards set their own interest rates, create their own rewards programs, send out their own offers, and provide their own credit card customer service.
Cardholders in more than 150 countries use Visa card branded plastic, and there are more than 1 billion Visa credit cards in circulation. These cards account for more than $3 trillion per year in transactions, and Visa credit cards (and debit cards) are accepted by millions of merchants throughout the world.
Reviews
"
"
CompareCards says issuers are providing such generous deals, they're virtually irresistible for those willing to switch.
---
"
"
Those who always pay their balances in full and on time will usually come out ahead.
---
"
"
The offers on the credit card landscape are constantly changing which is great news for consumers.
---
"
"
In the future, the companies that will thrive are those able to give customers exactly what they want, the way they want it, when they want it.
---
"
"
CompareCards was one of three sites that met all the criteria.
---
Trusted & Secure