0
Add cards to start comparing.
Compare

Cards
Bad Credit Credit Cards
Compare leading offers from our partners for poor or bad credit applicants (typically with a FICO credit score <599)
Expert and Independent ratings & consumer reviews
Secure online application process
See offers from our partners below.
Sorry, no cards found in this category.
*General Disclaimer: See the online credit card application for details about terms and conditions. We make every effort to maintain accurate information. However, all credit card information is presented without warranty. To confirm terms and conditions, click the "Apply Now" button and review info on the secure credit card terms page.
Share your experiences, tips and tricks with us!
Let others learn from your experience. Ask questions. Share your thoughts and opinions about credit cards.
There is nothing we value more than the opinions of our customers. We encourage open discussions among all users and hope we can all share advice. Please keep our site clean and safe by following our posting guidelines and please, don't disclose personal information like your credit card numbers or account information.
Community Conversation
Thank you. Your comment has been submitted and is pending editorial review.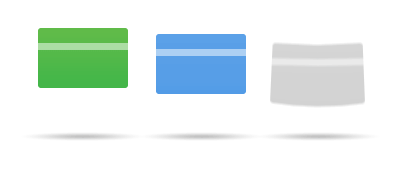 These responses are not provided or commissioned by the bank advertiser. Responses have not been reviewed, approved or otherwise endorsed by the bank advertiser. It is not the bank advertiser's responsibility to ensure all posts and/or questions are answered.
Credit Cards for Bad Credit
If you have bad credit you are not alone, especially in the present day economy. There are many who have damaged credit histories, low credit scores, and credit that is generally bad. Having bad credit makes it much harder to get loans or credit cards, but there are still lots of options – and credit cards – for people with less than stellar credit.

In this section you'll find reviews of lots of credit cards for people with bad credit, plus snapshot overviews of each card that point out the main features, fees, rates, and other important information. Many card companies offer free budget management and credit improvement tools and resources, to help you manage your finances and raise your credit score. So if you want to raise your credit score and turn bad credit into better credit you can combine those with many of the expert financial guides, tools, informative videos, and other freebies you'll find on CompareCards.com.
Reviews
"
"
CompareCards says issuers are providing such generous deals, they're virtually irresistible for those willing to switch.
---
"
"
Those who always pay their balances in full and on time will usually come out ahead.
---
"
"
The offers on the credit card landscape are constantly changing which is great news for consumers.
---
"
"
In the future, the companies that will thrive are those able to give customers exactly what they want, the way they want it, when they want it.
---
"
"
CompareCards was one of three sites that met all the criteria.
---
Trusted & Secure